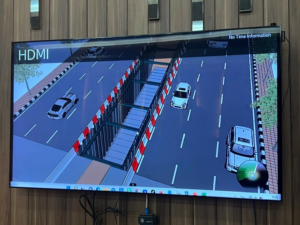 Pattaya residents unhappy with new storm drainage project along Sukhumvit Road
Pattaya residents are unhappy with the launch of a new project to solve flooded roads during Thailand's rainy season.
The city government plans to install the storm drainage system along Sukhumvit Road, with the first phase expected to start next month.
The Pattaya Public Relations Department's official Facebook page yesterday announced the first phase of the storm drainage system begins in front of Soi Potisan to the bridge across Na Kluea Canal.
The Deputy Secretary Permanent of Pattaya, Kiattisak Siwongchai, admitted 2 lanes in the middle of the road beside the traffic island would be closed for construction and, to avoid any heavy traffic around the area, the construction work is concentrating on about 90 metres at a time for each phase of the project.
Kiattisak says the relevant agencies have been ordered to notify residents one week in advance before construction starts so motorists and pedestrians can plan ahead. He added construction would not start on a Friday because many visitors travel to Pattaya for the weekend and roadworks would cause extra traffic problems.
Surprisingly, the news has sparked a lot of negative feedback. Many Pattaya netizens are unhappy about the plans, saying the project will cause untold traffic jams, while some criticised the government saying they should finish old projects, like Walking Street, before launching a new one.
SOURCE: PRPATTAYA
Source: https://thethaiger.com/news/pattaya/pattaya-residents-unhappy-with-new-storm-drainage-project