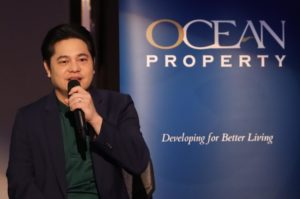 Ocean Property eyes monorail in Khon Kaen – confident about its planned launch 400m baht condo project
With the property market in Khon Kaen driven by monorail construction, Ocean Property Co is confident about its planned launch of a condo project worth 400 million baht in the province.
The monorail with 21 stations is scheduled to start construction by year-end, slated for completion in two years. The project is expected to raise land prices in the Khon Kaen central area, said Napong Paripontpochanapisuti, managing director of Ocean Property, an affiliate of Ocean Group that runs Ocean Life Insurance or Thai Samut.
"Land prices are quite high as the mass transit development plan is on track," he said. "When land prices increase after the mass transit becomes operational, demand for smaller residential units will rise."
The Khon Kaen property market has returned to normal after restrictions were eased, with transfers at Ocean Residence Khon Kaen — a low-rise condo that completed construction at the end of last year — sold out at launch.
Mr Napong said the provincial economy felt a marginal impact from the coronavirus spread as Khon Kaen does not rely on tourism, unlike some provinces.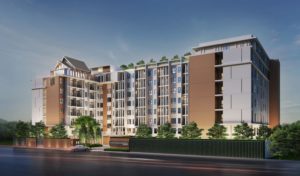 He said medical services, education, meeting and incentives were the key drivers of growth in the province.
When universities open on July 1 the condo market will be more active as demand will come from both parents looking for a unit for their children and investors buying for rent.
The Real Estate Information Center reported the main market for condos was one-bedroom units, which accounted for 77% or 2,562 units of a total of 3,273 units in the province. Unit prices start from 54,000 baht per square metre on average or 1.5 million baht a unit.
Mr Napong said investment in condo units for rent was attractive as a one-bedroom unit sized 31-35 sq m had a rental rate of 11,000 baht per month, generating an annual yield of 7%.
Next weekend Ocean Property plans to launch a new condo project, Ocean Grand Residence Mittraphap-Khon Kaen, with 236 units worth 400 million baht. It aims to sell half during the launch period.
He said the firm is monitoring Phuket as it plans to launch project there.
Source: https://www.bangkokpost.com/business/1935444/ocean-eyes-monorail-in-khon-kaen