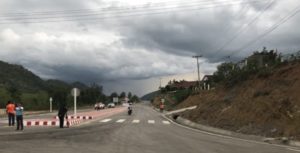 New Nan-Luang Prabang road to boost Thai-Lao tourism
30 June 2019
Thailand and Laos have built a road to link Nan province with Luang Prabang province via Hongsa town in Laos, aiming to draw more tourists.
The road, the construction of which cost 1.97 billion baht with financial support from Thailand, covers 114 kilometers between Huay Koan border checkpoint in Chalerm Phrakiat district of Nan province and Luang Prabang province. The two concrete lanes of the road create a short cut which can reduce travel time from six hours to three hours. The road from Luang Prabang may be connected with China via Route 3 and Vietnam via Route 4. Tourism is expected to rise 20% with an increasing number of Chinese, Vietnamese and European tourists.
The deputy Luang Prabang governor thanked the Thai government for supporting the construction of the road which the Lao people have long sought for the convenience of travel, especially to natural tourist spots in Laos.
Source: https://www.pattayamail.com/thailandnews/new-nan-luang-prabang-road-to-boost-thai-lao-tourism-258376
NOTE: Google Maps has yet to catch up with this new road, and is still showing the quickest route as 6.5 hours / 406 km drive.