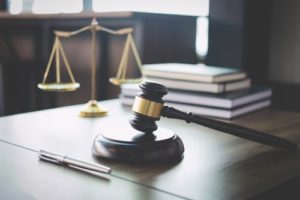 New Construction Adjudication Bill in Thailand – prioritising payments
The Thai construction and engineering sector will soon introduce a significant new act which aims to promote project efficiency in relation to payments through a fast-track adjudication process. A draft bill, the "Act on the Settlement of Disputes regarding Payment in Construction" (the "Act"), is currently at the public hearing stage. Once passed, the Act is expected to tackle lengthy and complex payment disputes between contractors, subcontractors and employers, and ultimately improve contractor cashflow and minimise project delays.
"The Act is expected to tackle lengthy and complex payment disputes between contractors, subcontractors and employers, and ultimately improve contractor cashflow and minimise project delays."
CURRENT CONTENT AT A GLANCE
The content of the current draft bill is not too dissimilar to equivalent legislation currently in force in Singapore and Malaysia, and includes the following features:
broad scope: a wide application to formal contracts for construction and engineering work carried out wholly or partly within Thailand. The Act will have umbrella application to additionally cover ancillary contracts relating to subcontracts, consultancy services and the procurement of materials and labour;
non-retrospective: the Act is not intended to be applied retrospectively; it will only apply to construction contracts made after the Act has become effective. However, parties who enter into construction contracts predating the Act may seek agreements to include provisions of the Act once in force;
"pay when paid" restriction: it will restrict the contractual inclusion of "pay when paid" clauses where payment to subcontractors and suppliers is dependent on payment to the lead contractor by the employer;
appointment of adjudicators: once a claim for payment is made by a contractor, an adjudicator will be appointed by the registrar of an institution. Such institutions are likely to include the TAI and THAC. Either party may object to such appointment within three days of notification, although it is not yet clear from the draft bill how these disputes will be resolved;
adjudication timeframe: based on the current timeframes set out in the draft bill, it is envisaged that the period from a contractor issuing its notice of adjudication to the rendering of the award will total around 40 days, compared to 28 days in the Singapore Security of Payment Act 2004;
confidentiality of adjudication: adjudication proceedings will be confidential unless otherwise agreed between the parties. Adjudicators are required to make an award within seven or 14 days, depending on the dispute context, of commencement. It is currently unclear whether the award may be brought to the attention of the Thai courts or an arbitral tribunal should a party wish to rely on it in separate proceedings;
binding awards: the adjudicator's award will be binding on both the employer and its guarantor and they must comply within 15 days. Failure to do so will trigger the contractor's right to enforce the award against the employer's assets in the same manner as a writ of execution; and
strike out of awards: awards may be struck out by courts where deemed to be dishonest, fraudulent, contradictory to Thai law, or similar to a matter previously decided by courts or arbitrators.
POTENTIAL "TEETHING" PROBLEMS
Unsurprisingly, the draft bill is contractor and subcontractor "friendly". Based on our review, there may well be "teething" problems with elements of the draft bill which employers should consider at this early stage:
no avoidance of adjudication: termination of a construction contract does not affect a party's right to initiate adjudication proceedings under the Act; no attempts can be made to circumvent an adjudication;
no time bar for adjudicative proceedings: the draft bill does not set out any time bar for contractors to bring adjudication claims. The current drafting suggests that contractors can start proceedings at any time once the payor is in default;
no refusal of adjudication: employers cannot refuse adjudication proceedings. Failure to respond to the contractor's claims will ultimately only expedite the proceedings and will be frowned upon by the adjudicator; and
rapid turnaround: employers are afforded only a very short timeframe of seven days from receipt of claim to prepare and submit their defence; time extensions are not permitted. This may well be unworkable in practice given that many payment applications made by contractors and subcontractors in Thailand are generally limited in supporting documents. This renders it difficult for employers to assess interim payment applications properly, let alone prepare a suitable defence in such a tight timeframe.
As mentioned above, the bill has yet to pass through the public hearing stage and there may well be amendments to the current draft. WFW shall be keeping a close eye on the development of the bill and will be providing further updates in the coming months.
UK Trainees Gerard Rhodes and Amy Tully, and Associate Thamolwan Cheewakriengkrai also contributed to this article.
Source: https://www.wfw.com/articles/new-construction-adjudication-bill-in-thailand-prioritising-payments/