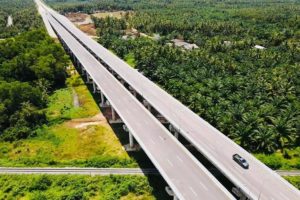 New bypass opens in Chumpon
The Department of Rural Roads has opened a new bypass in Chumphon. The aim is to reduce traffic on Highway 327 from the Pathom Phon intersection to the city of Chumphon.
The four-lane road is 8.44km long. It starts from KM2+500 of Road 4001 to Highway 41 at KM6+100. The road also has bridges built over the Tha Taphao and Chumphon canals. The investment cost a total of about 788 million baht.
The bypass will shorten the travel distance by about 6km.
Source: https://www.bangkokpost.com/travel/1990855/new-bypass-opens-in-chumpon