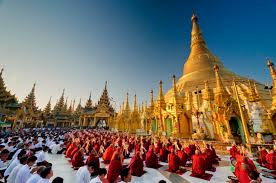 Lighthouse Club, Yangon Branch – Xmas Late Lunch – Wednesday 19th December, Brunch Society
The Lighthouse Christmas Late Lunch is back so keep the date free for this great event. The event will be held on Wednesday 19th December 2018 at Brunch Society starting at 3pm. You can book a table for your company & bring your friends and colleagues.
Strictly limited to 100 persons Tickets are still available, but selling fast. Payments must be made by 30th November 2018. Pay either at the Lighthouse monthly networking event 28 November or contact Naw Annie Aung at Meinhardt to arrange payment.
Please book now. We hope to see you there!
Contact: Naw Annie Aung at Meinhardt nawannieaung AT meinhardt.net