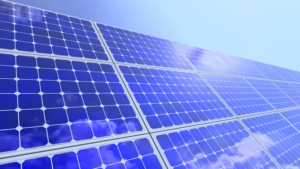 Kudun and Partner Leads B.Grimm Power on Acquisition of Solar in Cambodia
Kudun and Partners represented B.Grimm Power Public Company Limited on a cross-border investment transaction on acquiring 100% shares in a project company that has obtained the right to develop the first-ever ground-mounted solar photovoltaics (PV) project in Cambodia with the power purchase agreement for 30 Megawatts with Electricite Du Cambodge (EDC) for a period of 20 years. B.Grimm is one of the oldest and largest infrastructure developers in Thailand. Upon completion of the acquisition, we continue to assist the client on the project development phase including preparation and finalization of the Construction and Supply Agreements.
This project is the first large ground-mounted solar photovoltaics (PV) project in Cambodia and an important project to increase the share of renewable energy generation in the country. Cambodia has been grappling with an ever-increasing demand for electricity. Despite having an abundance of solar radiation, Cambodia is lagging in the generation of power from renewable sources, and the country has a solar generation capacity of only 10 MW. The transaction was led by founding partner, Kudun Sukhumananda, together with partner, Chai Lertvittayachaikul and associate, Yanin Siriluck. For further information see the IDTechEx report on Distributed Generation: Off-Grid Zero-Emission kW-MW 2020-2040.
According to founding partner, Kudun Sukhumananda, "We are excited to be part of an ever-growing industry that undertakes to provide cleaner energy for the world. I am pleased that we have been mandated to assist in this first-ever ground-mounted solar photovoltaics (PV) project in Cambodia. Thanks to the team, Chai and Yanin for their efforts in assisting the client in achieving our client's aspiration."
About Kudun and Partners Energy Practice
Kudun & Partners, Thailand has a broad range of experience in all aspects of the energy sector. We leverage our unparalleled legal prowess to optimize the business operations of our clients as opportunities in the energy space continue to expand. Energy is our firm's largest single industry specialization and this extends across the whole spectrum from exploration to drilling/mining, renewable energies (including Solar, Wind and Biomass), up to transport and delivery. Our extensive knowledge related to petroleum laws and natural resource laws is second to none in the market as leading oil & gas and energy companies continue to provide secondment opportunities to our associates allowing us to gain in-depth industry panoply of our clients. We continue to represent cross-border energy transactions in the bordering countries of Indochina and CMLV (Cambodia, Myanmar, Laos and Vietnam) as well as further afield with acquisitions in South Korea and Japan having supported both Thai and global companies, big and small with market entry, identifying suitable partners and investors through acquisitions / real estate, IPOs through to tax consulting to optimize cross border deals.
For more information on Kudun and Partners, visit www.kudunandpartners.com
Source: https://www.offgridenergyindependence.com/articles/23840/kudun-and-partner-leads-b-grimm-on-acquisition-of-solar-in-cambodia