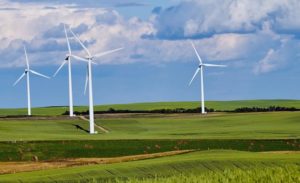 K2 Management secures owner's engineer mandates for three wind projects in Vietnam
K2 Management has secured three owner's engineer mandates for wind projects in Vietnam, two of which are onshore, while the third is a nearshore development.
The projects total 240MW of capacity and are all expected online in 2021.
The largest of the projects is the 150MW Phan Rang onshore wind farm under development by BIM Group, in collaboration with AC Energy. The K2 team will deliver tendering support, specification and review of the geotechnical and topographical survey, foundation design support and preparation of quality documentation.
Huong Tan Wind Power Plant JSC and Tan Linh Wind Power Plant JSC appointed K2 Management as owner's engineer to deliver tendering, project and construction management packages, plus back office engineering support, in pre-construction, for two phases of a 66MW onshore wind farm in Quang Tri province. The pre-construction scope includes tendering support, civil design and preparation of quality documentation.
In the construction phase, K2 will undertake a project management role, overseeing construction and providing engineering support through to completion, expected in the second quarter of 2021.
The third contract is for a 30MW nearshore project, in Ben Tre province. The pre-construction phase scope includes energy yield assessment and layout, tendering support including technical specifications, contract preparation, evaluation and negotiation and full owner's engineer support during the construction phase.
For all three projects, K2 Management will act as project manager, providing construction management, engineering support and factory inspections and tests during their construction phase, through to commercial operation date.
K2 Management Asia business development director Patrick Architta said: "Securing these three owner's engineer contracts is a great way to start the new year and is testament to our extensive work in APAC, which combines local knowledge and experience with expertise from mature markets across the globe."
AC Energy chief operating advisor Patrice Clausse said: "As AC Energy continues to look at ways to significantly scale up its renewable energy portfolio, we turn to reliable partners like K2 Management to provide solutions to our most complex energy development challenges.
"With decades-long experience in sustainable energy projects, we are confident that K2 Management will propel AC Energy towards its goal to achieve 5 GW of attributable renewable energy capacity by 2025."
K2 Management delivered full scope owner's engineer services on the two phases of the Dam Nai onshore wind project in Vietnam, which became operational in 2019.
Source: https://renews.biz/59097/k2-management-oversees-vietnam-wind-trio/