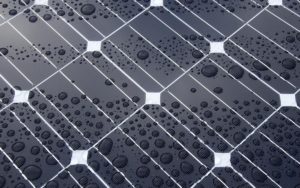 Japan's Shizuoka Gas signs solar power purchase agreement (PPA) with Thailand's Rajabhat Mahasarakham University
A new joint venture of Japan's Shizuoka Gas Co Ltd (TOY:9543) has signed a power purchase agreement (PPA) with Rajabhat Mahasarakham University, supporting the construction of a 2.14-MWp rooftop solar array in Thailand.
The 20-year contract was signed by VNET SG Power Co Ltd, a joint company established on June 5, 2020, between Shizuoka Gas and energy project developer VNET Power Co Ltd.
This project marks the debut of Shizuoka Gas in the overseas renewable energy market.
Shizuoka Gas estimates that the solar project will have an annual power generation of approximately 2.7 million kWh, equivalent to the yearly consumption of some 1,100 average Thai households.
At present, Thailand is targeting a renewables ratio of 20%, excluding imported hydro, in the country's energy mix by 2037, the Japanese company noted.
Source: https://renewablesnow.com/news/japans-shizuoka-gas-signs-solar-ppa-with-thai-university-747148/