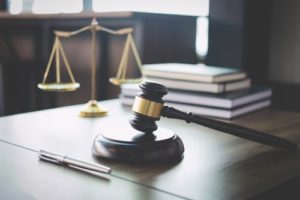 Is your company covered for Covid-19 Construction Shutdown Delays in Thailand's Dark Red Zones?
Force Majeure and Extension of Time Claims
In late June 2021, the Thai government decided to close off infectious and high-risk areas including construction worker camps in Thailand's Dark Red Zones of Greater Bangkok area (Bangkok, Nakhon Pathom, Nonthaburi, Pathum Thani, Samut Prakarn, and Samut Sakhon) and four southern border provinces (Narathiwat, Pattani, Songkhla, and Yala) for 30 days starting on Monday 28 June 2021. Under the measures imposed, construction worker camps were closed for a month, construction projects had to be temporarily halted (but in some cases construction contracts will be allowed to be extended); troops and police mobilised to seal off almost 600 construction worker camps in Greater Bangkok. The government also imposed travel restrictions on people from high-risk areas to prevent virus transmission and other measures. Later Ayutthaya, Chachoengsao and Chon Buri provinces (bordering Greater Bangkok) were added to the Dark Red Zones. Further COVID-19 restrictions were announced for these 13 Maximum and Strict Controlled Areas or dark-red zone provinces, effective for 14 days from 20 July 2021 and for those concerning public transport from 21 July 2021.
Apart from avoiding incoming claims, managing the inconvenience and expense of the shut-down, Contractors, Subcontractor's, Suppliers, Logistics companies, etc., need to protect themselves from the consequences the shutdown will have on their ability to complete works on time (even though the Thai Government has mentioned granting extension of time).
Force Majeure clauses or other clauses in Contracts may or may not give relief for this shutdown or for the effects of Covid-19 suffered.
In most contracts it will be up to the Contractor, Subcontractor, etc., to seek an Extension of Time (EOT) for time/costs and to provide notice of the delay and request that the time for completion be extended by the duration of the shutdown delay.
Not taking such action in a timely manner runs the risk of a claim for an EOT for the Construction Shutdown being time-barred, which in turn runs the risk of you being responsible for the shutdown delay duration and for the effects of Covid-19 suffered and may expose you to a claim for liquidated damages if you are late in achieving project completion.
Most contracts contain a specific notification process for EOT events and contain a time bar on claims if notice is not provided strictly in accordance with the contract. You need to review your current contracts urgently to identify whether you are entitled to an EOT and if so, what you need to do to access or preserve your rights.
If you have any doubt as to whether you are entitled to an EOT for the Construction Shutdown, or if you are unsure as to what you need to do to lodge a claim, please contact us at Quantity Surveying Consultants Ltd (QSC Ltd for short) for a consultation/advice. A failure to take timely action might mean that your right to an Extension of Time is lost.
FROM FULLTIME CONTRACT MANAGEMENT SERVICES TO JUST WRITING PROFESSIONAL CONTRACTUAL AND COMMERCIAL CORRESPONDENCE (LETTERS/EMAILS) ON YOUR BEHALF TO YOUR CLIENT, WE ARE HERE TO HELP.
WE CAN PROVIDE A SERVICE TO YOUR COMPANY ON ANY COMBINATION OF – TEMPORARY OR SHORT-TERM OR LONG-TERM BASIS, ON A FULL-TIME OR A PART-TIME / 'AS AND WHEN NEEDED RETAINER' BASIS – TO SUIT YOUR COMPANY'S REQUIREMENTS AND NEEDS.
Please contact us to discuss your company's particular requirements and how we can be of assistance.
Refer to: https://qscthailand.com/our-services/