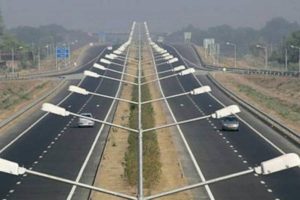 India-Myanmar Road Project Nearing Completion, Says Mizoram Governor
India entered into a framework agreement with Myanmar in April 2008 to facilitate the implementation of the project.
Mizoram Governor Hari Babu Kambhampati has said construction of the 87-km stretch of a cross border road between the state's Lawngtlai town and neighbouring Myanmar's Sittwe port is nearing completion. The road is part of the Kaladan multi-modal transit transport project, which is being viewed as India's gateway to Southeast Asia, and it, when completed, will connect West Bengal's Kolkata with Sittwe seaport in Rakhine state of Myanmar.
The project will provide an alternative route to reach West Bengal and strengthen connectivity between the North East region and the rest of the country, the governor said.
"The road construction on the Mizoram side under the Kaladan project is nearing completion. The project will cut down the distance. The North East region is currently connected with the rest of the country through the narrow Siliguri corridor in Bengal," he said while addressing a conference of governors and Lt. governors in New Delhi on Thursday.
The construction work of the road began in Mizoram in 2010 but it was disrupted several times over compensation issues, an official said. It was scheduled to be completed by June this year, he said, adding that the work got delayed due to COVID-19 pandemic.
Source: https://www.news18.com/news/india/india-myanmar-road-project-nearing-completion-says-mizoram-governor-4436396.html