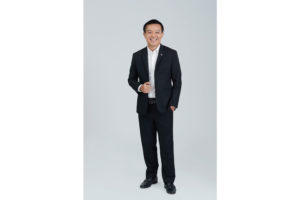 Frasers Property Thailand to develop Bangkok CBD commercial property
FPT is investing THB 1,800 million to acquire and develop the commercial property located at the junction of Silom and Rama IV roads, adjacent to Saladang BTS station and Silom MRT station
Frasers Property (Thailand) Public Company Limited, or FPT, the first fully integrated real estate platform in Thailand, continues its growth momentum with a newly acquired building in Silom, Bangkok's CBD, to strengthen its commercial's portfolio.
This expansion is in line with the company's growth strategy and its investment plan to secure sustainable revenue streams from recurring income business.
Pursuing a vision for sustainable growth, FPT is investing THB 1,800 million to acquire and develop the commercial property located at the junction of Silom and Rama IV roads, adjacent to Saladang BTS station and Silom MRT station. The new leading mixed-use building will consist of office and retail space serving premium office location demands in the market. This new mixed-used project offers 22 stories and two floors of basement parking, totalling 49,602 sq.m. The Company plans to launch the project in Q4/2022.
With additional assets under management (AUM), this investment will further strengthen the current commercial business' portfolio of five leading commercial buildings (Mitrtown Office Tower, FYI Center, Goldenland, Sathorn Square and Park Venture Ecoplex) operated by Frasers Property Commercial (Thailand), Thailand's leading commercial property developer and a wholly-owned subsidiary of FPT.
"With FPT's vision to grow the Company sustainably, it enables us to seize this investment opportunity at the right time as a means of enhancing our commercial business portfolio," said Mr. Thanapol Sirithanachai, Country Chief Executive Officer, Frasers Property Thailand. "This expansion will further secure our source of recurring income which will increase the company's resilience so it can thrive amid any future uncertainties."
"The new project will add 49,000 sq.m. AUM to FPT's portfolio. Once completed, FPT will have a total AUM of approximately 260,000 sq.m," added Mr. Withawat Koottatep, First Executive Vice President of Commercial Development of Frasers Property Commercial (Thailand). "It will give more capability to generate recurring income. To ensure our continued growth, we will remain a service-oriented property management company offering flexible solutions to serve our tenants' and prospective tenants' demands."
Source: https://www.bangkokpost.com/thailand/pr/2106367/frasers-property-thailand-to-develop-bangkok-cbd-commercial-property