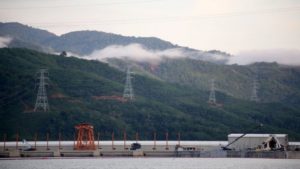 Egat prepares to shut down Mae Moh coal mine in Lampang
By THE NATION
The Electricity Generating Authority of Thailand (Egat) has drawn up a plan to shut down the Mae Moh coal mine in Lampang province as the mine's lifespan will end in the next 30 years, Egat deputy governor for fuel Tawatchai Jakpaisal has said.
Coal supply from the mine has been dwindling.
The state agency has earmarked some revenue from the coal sales to support the mine closure plan and for creating new jobs for villagers working at the mine.
It will also undertake reforestation of the mine, which occupies 40,000 rai.
He added that the reforestation would create a small water reservoir in the location where a floating storage could be installed to generate electricity.
Egat has already decommissioned units 1 to 3 of the electricity generating units, while 4 to 7 of the units were replaced by the RP1 unit, which has a capacity of 655 megawatts and started operation early this year.
Units 8 to 9 will retire in 2025. Egat is conducting a public hearing on the plan to build the RP2 plant to replace them. The new plant will have a capacity of 650MW.
Units 10 to 13 will be decommissioned after 2025 as it was estimated that the coal supply in the mine will not be enough to feed them.
The Mae Moh power plant has a total capacity of 2,400MW. The new units, which were built or will be built to replace the retired ones, will be decommissioned at the same time the mine runs out of supply.
Source: https://www.nationthailand.com/business/30377770