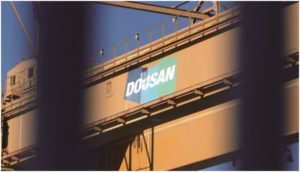 Doosan Heavy to build Vietnam's 1,200 MW Vung Ang 2 coal-fired power plant
SEE ALSO: Vietnam's 1,200MW Vung Ang 2 Coal-Fired Power Plant Called Becomes Subject Of Debate In South Korean Parliament
Doosan Heavy Industries & Construction announced on Oct. 20 that it has signed a 901.8 billion won contract with Vietnam's VAPCO to build Vung Ang 2 coal power plant.
The contract period is from March 1, 2021 to Feb. 28, 2025. The company will build and install boilers, environmental facilities, and balance of plant (BOP) facilities for the power plant.
The Vung Ang 2 project is jointly promoted by Korea Electric Power Corp. and Mitsubishi Corp. of Japan, with each holding a 40 percent stake. Its total project cost is US$2.2 billion.
The project is to build a 1,200 MW coal power plant in Ha Tinh Province, northeastern Vietnam, with Doosan Heavy Industries and Samsung C&T participating as engineering, procurement and construction (EPC) contractors.
Source: http://www.businesskorea.co.kr/news/articleView.html?idxno=53577