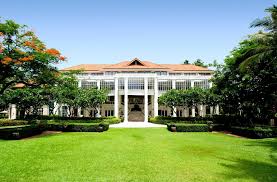 Centara Grand Samui To Shut And Renovate
22 January 2019
One of Koh Samui's largest upscale hotels, the Centara Grand Beach Resort will close on June 1st of this year.
A major renovation will be undertaken and a reopening is planned in 2020.
The 23-year old property will see a room redesign across the hotel and additional villas
Food and beverage offerings will also be updated and some new concepts launched.
Given the current downturn in Samui trading, the timing of the work is opportunistic. Legacy properties with large key counts are some of the hardest hit in the challenging conditions that prevail where demand has moved back and rates remain flat.
Source: https://www.c9hotelworks.com/news/centara-grand-samui-shut-renovate.php