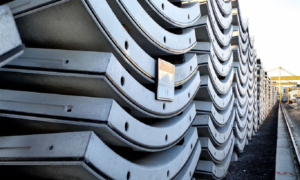 CBE Group Wins Two Tunnel Projects in Thailand
CBE Group recently won 2 contracts within a few weeks of each other, with its client ITALIAN-THAI DEVELOPMENT. One of the leading contractors in South-East Asia, ITD ordered several segment moulds from CBE, for both the KLONG PREM PRACHAKORN DRAINAGE and the 9TH PLAN WATERWORK IMPROVEMENT projects in Bangkok.
The KLONG PREM PRACHAKORN DRAINAGE project was conceived to save Bangkok from floods when it rains heavily. CBE will provide segment moulds to participate in the creation of a water draining tunnel, 13,5km-long and 5,7m-wide, going from Klong Bang Bua to the Chao Praya river (see photo). In addition to this tunnel, a water pumping station will be built, along with a water draining building and four water receiving buildings.
For the 9TH PLAN WATERWORK IMPROVEMENT project, CBE will also deliver segment moulds for a 9km-long tunnel, one which will allow to provide water to the supply stations which lack water in Bangkok.
Source: https://www.cbe-tunnels.com/en/news/cbe-group-wins-two-tunnel-projects-in-thailand.html