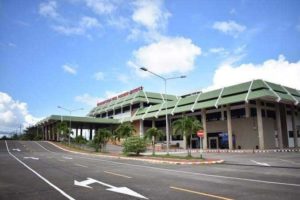 800 million baht Ranong airport upgrade as part of southern economic corridor plans
Thai media 77kaoded reported that the Thai Ministry of Transport is spending 800 million baht to upgrade facilities at Ranong Airport in the south of Thailand.
Most of the money will be spent on improvements to the runway and terminal creating another international airport.
It is part of the government's scheme known as the SEC – southern economic corridor – that plans to link the Andaman Sea with the Gulf of Thailand with a number of huge infrastructure projects.
Improvements at the airport will make it possible for planes such as the Boeing 737 and Airbus A320 (180 to 220 seats) to land at the airport.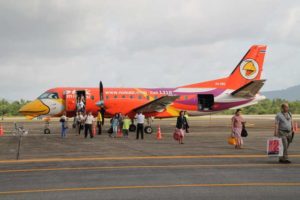 Yesterday senior officials from the transport ministry met with airport officials in Ranong.
When the work is finished the media reported that the airport will be able to handle 700 passengers a day and 2 million per year.
Source: Thaivisa & 77kaoded